Dryer Duct Cleaning – Important Homeowner Info
Aloha!
Most homeowners discuss roofing, painting or carpets when they are thinking about the upkeep of their houses or condos – but how often do you think about your dryer ducts and vents?
When lint builds up in the dryer or exhaust duct, it can block the flow of air and cause excessive heat build-up. When this happens, it not only lowers dryer performance, costs more to run, and increases wear and tear, but also puts the appliance at risk of catching fire. Dryer lint is highly flammable and causes hundreds of house fires each year.
To prevent this, dryer vents must be cleaned regularly – The National Fire Protection Association Standard 211 suggests dryers and ducts be cleaned once each year, while vents and hoses inspected for blockages every six months.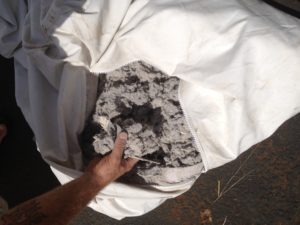 Is it time to have your dryer vent cleaned? Here are some warning signs:
-Increased drying time of 30 – 40 minutes or more
-Excess lint left on your clothing
-No lint visible on the screen
-Dryer repeatedly shuts off during the drying cycle
-The top of the dryer is hot to the touch while running
-Clothes are abnormally hot to the touch after drying
Contact The Professionals Kauai to schedule a cleaning to protect your family and home.
808-246-0405 Office
808-652-555 Emergency 24/7
Have questions? Feel free to call us about anything related to your home, insurance, water or fire damage, mold – we're here for you!
We treat every project as if it were our own home. Our family run business has been helping Kauai residents and businesses for over 27 years. We respond quickly and provide effective solutions as well as proactive measures that can help you avoid larger costly disasters in the future. 





For reliable damage restoration service to your home or business on Kauai, HI, call the professionals at Rescue Services, a locally owned and operated company. Serving Kauai for over 25 Years!